The Importance of Community Involvement 
Throughout the year, Mercedes-Benz of Nashville works with our many partners to raise funds and increase awareness of several worthy charities in and around Middle Tennessee. Without a doubt, giving back to the community is the primary motivation behind our involvement with so many charitable organizations!

On Sept. 17, 2011, Mercedes-Benz of Nashville hosted the 1st annual Mercedes-Benz Dealer Championship Tennis Tournament at Wildwood Swim and Tennis Club in Brentwood, Tennessee, and to this date continues to host each year. 
Some of the recent wishes that we were blessed to help make come true was for our dear friends Josh, Caroline, Sydney and Connor. Josh wanted to be an honest-to-goodness cowboy, and so we took him and his parents to a New Mexico dude ranch, where he was able to ride horses, rope cattle and experience starlit campfires. Caroline wanted to visit Hawaii and swim with dolphins, so in 2014 she and her family got to do so and even visited Pearl Harbor!  Sydney wanted to go on a Disney Cruise, and so we helped her wish happen! Connor's wish came true in 2008 when we could give him the Christmas of his dreams. We are proud to be part of their memories of a lifetime.
Click here to learn more about their stories.


Mercedes-Benz of Nashville also takes great pride in participating in the Marine Corps Reserve Toys for Tots Program every year. The goal of this program is to provide toys for less fortunate boys and girls in the community during the Christmas season. Aside from serving as a drop-off location, Mercedes-Benz of Nashville regularly offers substantial discounts for those making donations. Through the combined efforts of so many, it's the hope of everyone here at Mercedes-Benz of Nashville that these children experience the joy and hope of the holiday season to the fullest.  

Mercedes-Benz of Nashville is also very proud of its affiliation with the YMCA Community Action Project (Y-CAP), a project designed to help at-risk East Nashville students overcome obstacles and challenges through coaching, hands-on experiences and much needed resources. We've also worked closely with the Williamson County Y-CAP. Another outstanding organization that we're proud to be associated with is Team Chad. Team Chad was born out of a simple desire to help and improve the lives of those impacted by leukemia. All those involved with this fine organization are dedicated to fighting leukemia in the same passionate way Chad Welch did before he lost his fight with the disease in June 2007.

And perhaps inspired by all the many wonderful women in our lives, Mercedes-Benz of Nashville has had the honor of working with the Tennessee Breast Cancer Coalition, a non-profit grassroots organization dedicated to improving the quality of life for individuals undergoing treatment for breast cancer. Throughout the year, Mercedes-Benz of Nashville works to help improve the lives of those who call Middle Tennessee home, and our goal is always the same - to give more of ourselves and to touch as many lives as possible. 
Here are the other great organizations we work with:
Mercedes-Benz Dealer Championships [Golf and Tennis]
Better Business Bureau
American Cancer Society
Local High Schools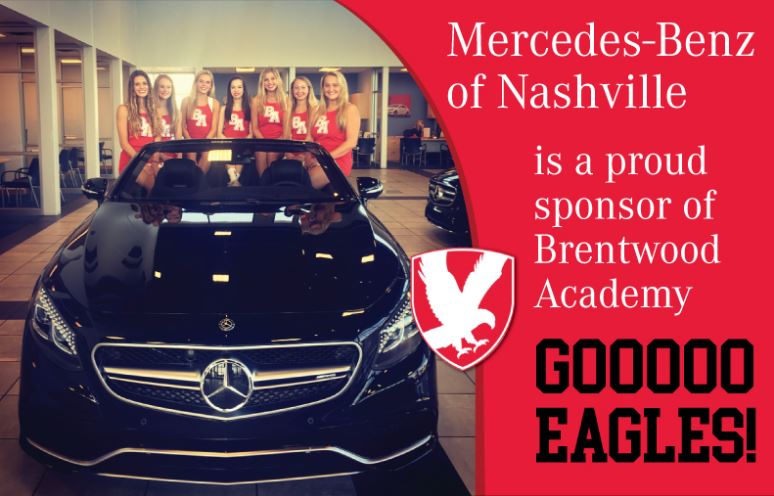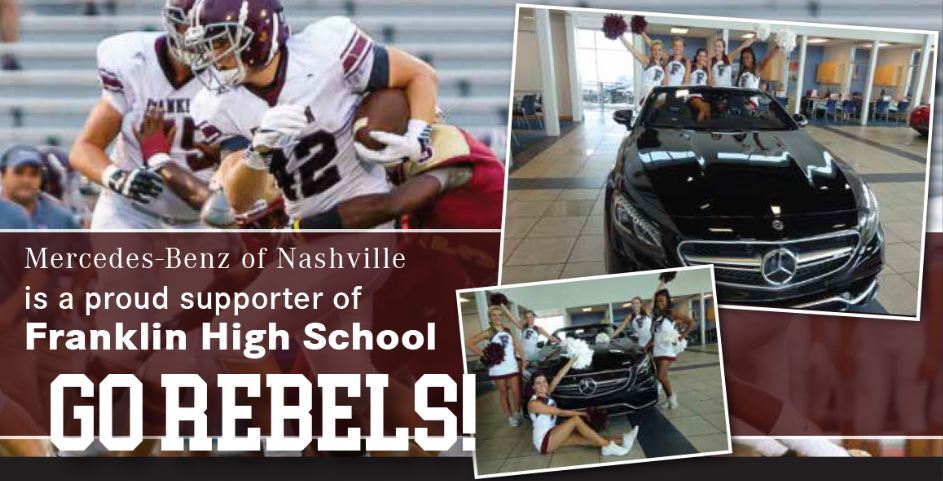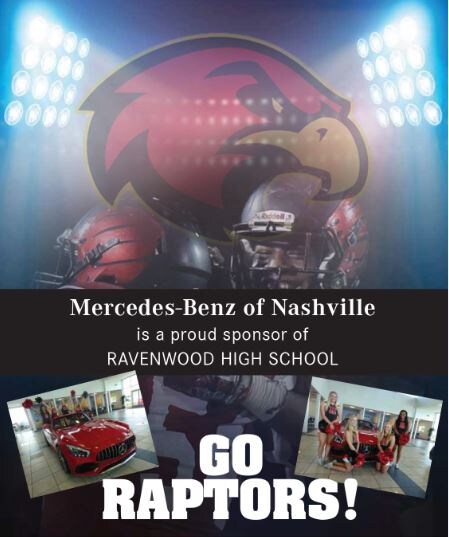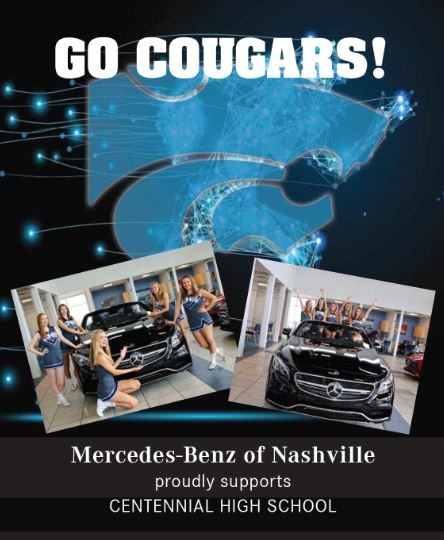 HOURS
Monday

9:00 am - 7:30PM

Tuesday

9:00 am - 7:30PM

Wednesday

9:00 am - 7:30PM

Thursday

9:00 am - 7:30PM

Friday

9:00 am - 7:30PM

Saturday

9:00 AM - 6:00 PM

Sunday

Closed