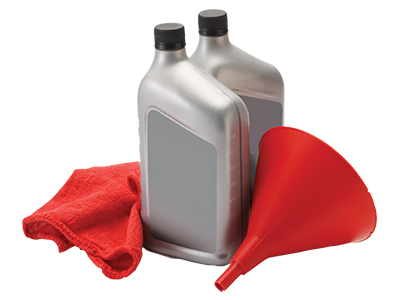 Synthetic Motor Oil Replacement*
Is it time for your car's service? Contact Mercedes-Benz of Nashville for an appointment, and ask about our service specials!
Benefits of a Synthetic Motor Oil Replacement
From extending your car's lifespan to keeping it in top performance shape, a Synthetic Motor Oil Replacement is one of the most important services your car needs. Having oil of the right quality and variety is critical for engine health and performance. Over time, engine oil thickens and becomes dirty, which impairs engine performance and eventually causes damage. One of oil's main duties is lubricating the engine. In this capacity, oil acts as a protective layer of fluid that keeps the engine's components from wearing out prematurely as they move at high speeds beneath the car's hood. Oil also cools the engine's parts, which prevents them from overheating. The constantly moving engine components produce friction, which creates heat. Having too little oil or poor quality oil can cause the engine and its parts to overheat, especially on hot days. Oil also keeps the engine healthy by removing particles of dirt and debris. Accumulation of dirt in the engine creates sludge, which makes the engine work harder. In addition to shortening the engine's lifespan, sludge reduces your car's gas mileage.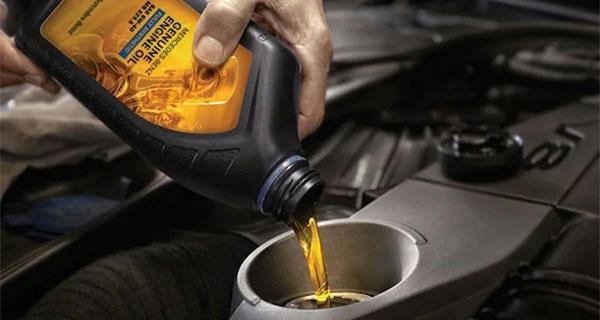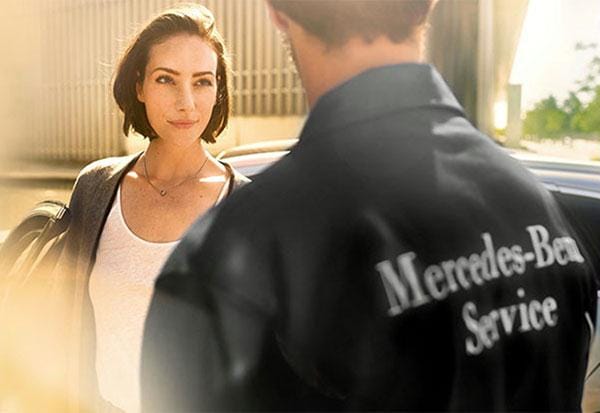 Customer Reviews
Mercedes-Benz of Nashville
630 Bakers Bridge Ave, Franklin, TN 37067
Serving
Franklin

,

Nashville

&

Brentwood

By now you know that regular Synthetic Motor Oil Replacements are essential for a healthy and happy car. But having a certified professional perform a Synthetic Motor Oil Replacement, such as the service team at Mercedes-Benz of Nashville, is equally important. A certified technician will drain the oil pan, put new oil in the car's engine, and recommend an oil based on your specific vehicle. There are many types of oil to choose from, including conventional, synthetic, synthetic blend, high-mileage, and performance. Having the right oil is necessary for your car's optimal performance and long lifespan, and a professional can determine the best type for your car. Another advantage to bringing your car to us for service is that we have extensive experience performing Synthetic Motor Oil Replacements, which means you'll get back on the road faster. Furthermore, we service all makes and models of cars even provide Sprinter Van Synthetic Motor Oil Replacements, so you don't just need a Mercedes-Benz to get quality service. Please keep in mind that we perform sprinter Synthetic Motor Oil Replacement as well.
Mercedes Sprinter Synthetic Motor Oil Replacement Service Near Me
In addition to having the right oil and having a professional work on your car, it's also important to get the right parts. We take pride in sourcing only original equipment manufacturer (OEM) parts for our customers' cars. The advantage of OEM parts is that they are backed by a manufacturer's warranty, which means the part can be replaced if it fails earlier than expected. OEM parts are also built to a certain level of quality, which ensures that you'll drive away with confidence. The other option for car components is aftermarket parts, which are often used by small repair shops. While some customers are tempted to get aftermarket parts because of their lower cost, they end up paying more in the end. Aftermarket parts, unlike OEM parts, are often not backed by a warranty. That means you may very well end up having to replace the same part sooner than expected. Furthermore, there is no quality guarantee for these parts, which means that you can end up with a defective part that damages your car or makes it unsafe to drive.
---
* Oil changes are for Mercedes-Benz models 2008 and older. Mercedes-Benz models 2009 and newer require sufficient and proper maintenance within Service A and Service B specifications.
HOURS
Monday

7:00 AM - 6:00 PM

Tuesday

7:00 AM - 6:00 PM

Wednesday

7:00 AM - 6:00 PM

Thursday

7:00 AM - 6:00 PM

Friday

7:00 AM - 6:00 PM

Saturday

8:00 AM - 4:00 PM

Sunday

Closed