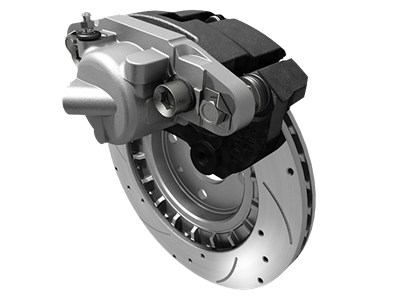 BRAKE SERVICE
At Mercedes-Benz of Nashville, we have numerous service specials, and we are committed to providing our customers with the best parts and highest quality service possible.
Benefits of Brake Service
While virtually every driver knows the importance of a vehicle's brakes, not every driver knows how a vehicle's brakes work. The way a vehicle's brakes work is by having a brake shoe clamp down on a brake drum. The brake pad is placed between the brake shoe and the brake drum, and this causes the brake pad to wear down over time. Because the brake pad will wear down over time, it sometimes needs replacing. There is no exact time that a vehicle's brake pads need replacing, but they usually need replacing between 30,000 and 35,000 miles of driving. If a vehicle's brake pads are not replaced at the appropriate time, then the vehicle's brakes will start to wear down and could lead to the vehicle not being able to come to a stop. Some ways to tell if a vehicle's brake pads are wearing down and need changing are that the brake pads are less than a quarter-inch thick. If the car's brake indicator lights are on, there is a metal on metal sound when you use the car's brakes, and the vehicle makes squealing or screeching noises whenever the car's brakes get applied.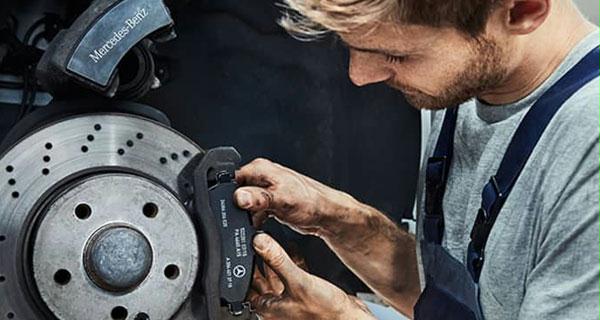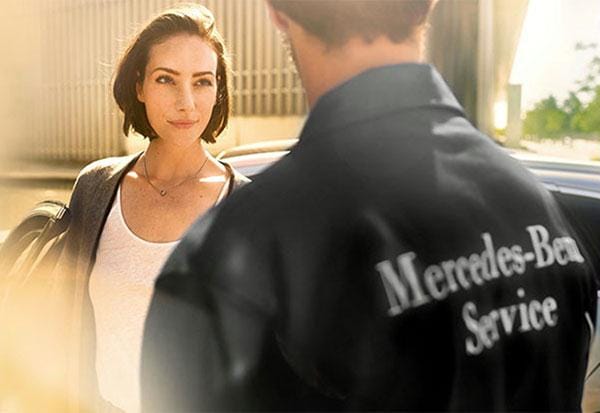 Customer Reviews
Mercedes-Benz of Nashville
630 Bakers Bridge Ave, Franklin, TN 37067
Serving
Franklin

,

Nashville

&

Brentwood

While we specialize in servicing Mercedes-Benz vehicles, our team of certified professionals is capable of working on all makes and models of vehicles. We continuously service people's brakes - from brake pad replacement to brake fluid flushes and more - and we can provide quality services for whatever needs your vehicle has.
Nashville Mercedes-Benz Brake Service
While there are numerous reasons to get your vehicle's brakes serviced at Mercedes-Benz of Nashville, the top reason is our commitment to only using OEM (original equipment manufacturer) parts. OEM parts are better than their competition, aftermarket parts, for several reasons. OEM parts quality is consistently higher than aftermarket parts quality because OEM parts are the same parts your vehicle originally came with. The next reason OEM parts are better than aftermarket parts is that OEM parts come with warranties. While you may not need to use the part's warranty, you can rest easy knowing you have it in case. With that being said, many aftermarket parts don't come with warranties, which means that if anything goes wrong with an aftermarket part, you will have to pay to have it fixed. This is expensive and greatly increases the total amount of money you spend on parts.
HOURS
Monday

7:00 AM - 6:00 PM

Tuesday

7:00 AM - 6:00 PM

Wednesday

7:00 AM - 6:00 PM

Thursday

7:00 AM - 6:00 PM

Friday

7:00 AM - 6:00 PM

Saturday

8:00 AM - 4:00 PM

Sunday

Closed