What is AMG®?
Driving a Mercedes-Benz vehicle guarantees you'll enjoy advanced performance coupled with the newest luxury features. But did you know that Mercedes-Benz offers vehicles that provide even more exhilaration? That's the promise of the Mercedes-Benz performance division, AMG®.
One of only 45 Mercedes-Benz Master Technicians hand-builds every AMG® engine so that you receive unparalleled performance that is the stuff of dreams for driving enthusiasts.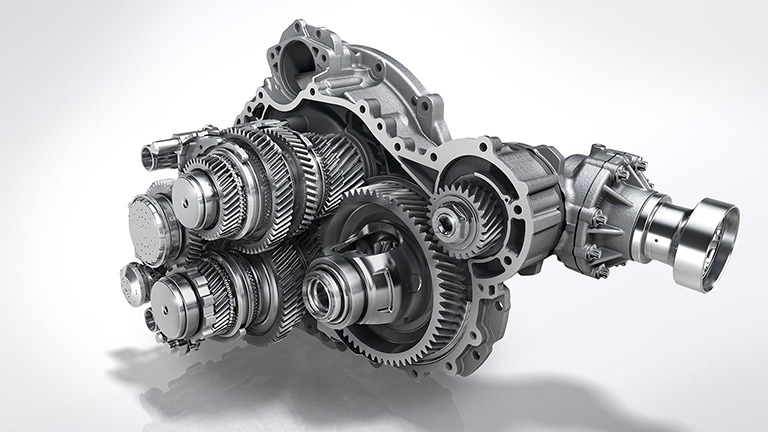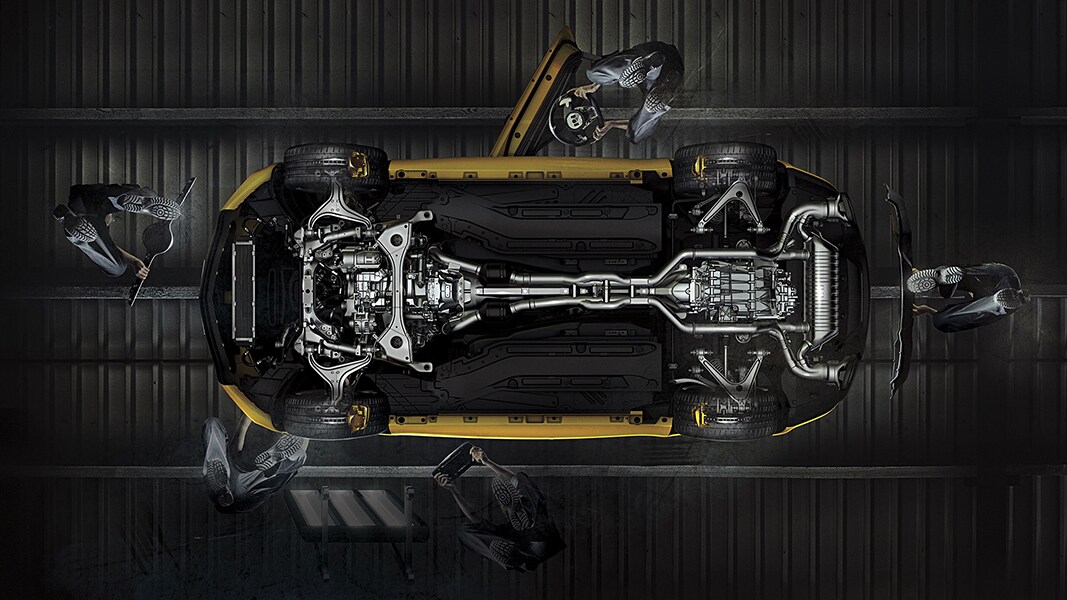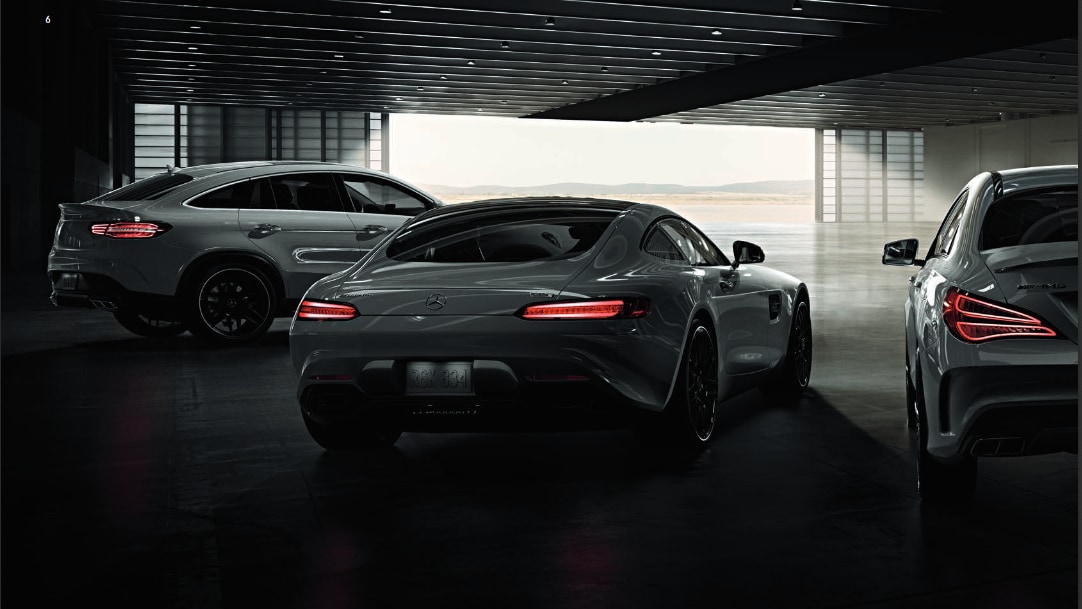 The Technology of AMG®
Don't think of an AMG® as just a more powerful Mercedes-Benz model. Rather, AMG® vehicles have been tailored from the ground up by engineers applying advanced technology to enhance the car's performance. By modifying or entirely changing the vehicle's body and components, AMG® creates cars that are a breed apart from standard Mercedes-Benz models.
AMG® vehicles boast the latest performance features and artistic styling. Each AMG® model is unique, but they all share certain technologies and characteristics.
Advanced Power Delivery


AMG® vehicles let you select driving modes to immediately adapt the vehicle's response. AMG® vehicles also provide innovative gearboxes as well as an array of racing-focused features, including multi- or dual-clutch technology.

AMG® RIDE CONTROL Sport Suspension


Built from lightweight materials such as carbon-fiber-reinforced plastic and aluminum, AMG® suspensions add minimal weight to the car. This suspension is smart: It continually analyzes driving conditions to regulate damping, thereby ensuring a confident, smooth ride.

AMG® Performance 4MATIC® All-Wheel Drive


AMG® engineers refine the famous Mercedes-Benz 4MATIC® AWD system to derive a performance-oriented version that maximizes the efficient use of all available torque while shaving up to 35% of the weight found on competing systems.

The Sound of Performance


Like a wild beast, every AMG® vehicle responds to the gas pedal with a unique growl that varies in tenor and tone with the drive mode you select. Driving enthusiasts will relish this soul-stirring sound every time they take the wheel of an AMG®.

Enhanced Styling


The unique styling of AMG® vehicles are more than just cosmetic changes to standard Mercedes-Benz vehicles. You'll find a variety of functional differences expressed in the design of AMG® vehicles, including a wide stance that promotes traction, rear diffusers that optimize airflow beneath the vehicle, and the iconic AMG® front apron that enhances engine air flow through enlarged vents.
Drive an AMG® Vehicle at Mercedes-Benz of Nashville
Wherever you travel in your AMG® vehicle, you're certain to attract admiring looks and praise. You'll understand this phenomenon once you spend some quality time behind the wheel of an AMG® vehicle. We can arrange that – just stop by Mercedes-Benz of Nashville at 630 Bakers Bridge Avenue, Franklin, TN.
Contact Us